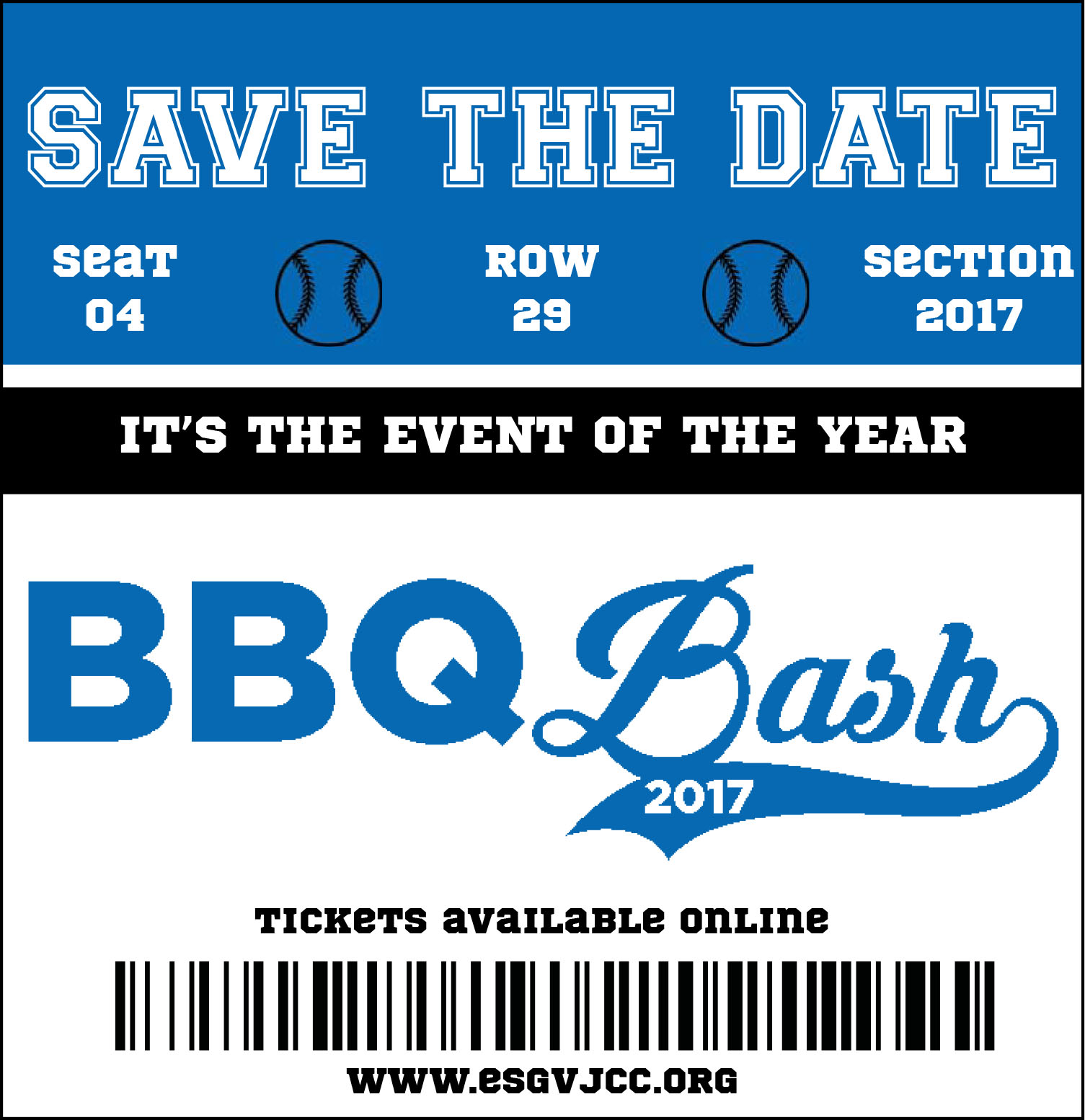 Tickets are available now! The ESGVJCC's 1st Fundraiser of the year needs your support!
Saturday, April 29 | 6:00PM - 8:30PM
PRESALE TICKETS
ESGVJCC Members: $35 for adults | $15 for children (ages 3-10) | $30 for Seniors (ages 75+)
Non-Members: $40 for adults | $20 for children (ages 3-10)

TO PURCHASE TICKETS OR SPONSORSHIPS, PLEASE CLICK HERE
On the menu:
Rib Eye Steak
Teriyaki Chicken
Homemade Chili
Hot Dogs
Won Ton Salad
Homemade Potato Salad
Shaved Ice and Popcorn provided by TriStar Vending
and more...
Entertainment begins at 6:30PM with...
Headliner: Kokoro

To enter our BBQ Bash Super Raffle, please contact the ESGVJCC office:
GRAND PRIZE $1,000 CASH
THANK YOU TO OUR 2017 SPONSORS!! (as of 03/31/17)
Dodgers Sponsor ($1,000):

George, Lisa, & Nathan Sugimoto



Fukui Mortuary
Phillip Komai


Lakers Sponsor ($500):
George, Lisa, & Nathan Sugimoto
Larry Oshima
Kings Sponsor ($250):

Akune Family
Christianto Family
Dr. Clifford M. Hitomi, O.D.
ESGVJCC Leisure Club
Russell & Nancy Hombo
Misky Misky Cocina Peruana
Jon & Barbara Shirota
Takamatsu Family
West Covina Buddhist Temple
www.cookdrinkeatspain.com
To become a sponsor for BBQ Bash 2017, please click here.
For tickets, please contact the This email address is being protected from spambots. You need JavaScript enabled to view it. or call (626) 960-2566