Thurs 6:00 PM & Sat 1:00 PM
*No class on first Thursday of the month 
Cost: 
$80 adults/ per month
$40 children/ per month 
Contact:
This email address is being protected from spambots. You need JavaScript enabled to view it. to contact West Covina Aikido
West Covina Judo Dojo Inc., was founded in 1958 under the sponsorship of the San Gabriel Valley Japanese American Association, presently known as the East San Gabriel Valley Japanese American Community Center.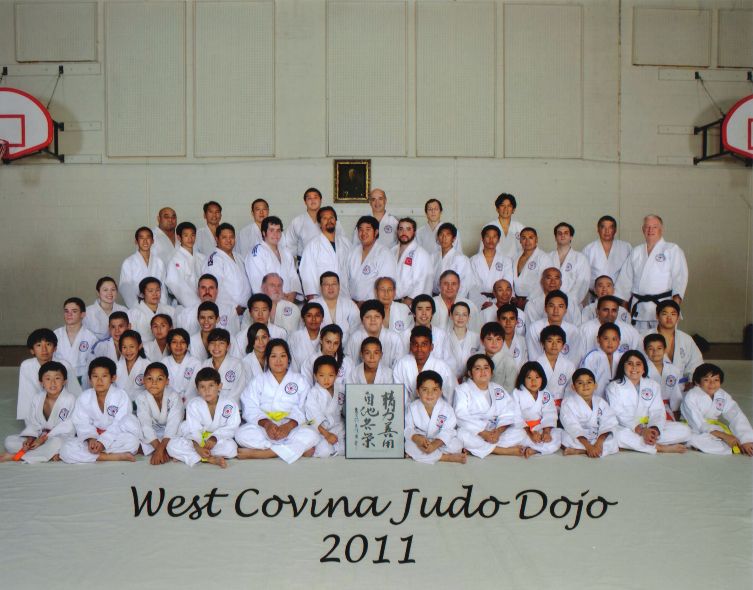 Practice:
Tuesday- 7:00 - 9:00 PM
Friday- 7:00 - 9:30 PM
Website:
http://westcovinajudo.homestead.com
Contact:
This email address is being protected from spambots. You need JavaScript enabled to view it.
(626) 331-9714 or (626) 288-3865
Click here for flyer
Support the West Covina Judo Dojo on January 10 at Shakeys in West Covina located on 2520 S. Azusa Ave.
Please take this Fundraiser Flyer with you.
Eibu Kan is a relatively new organization; however its roots run deep within Karate. The organization was developed and formed in the United States circa 1983 by Senseis, Masato Sakaue and Takafumi Hamabata.

Covina Kendo Dojo is one of the oldest and largest schools of kendo here in the United States. Founded in 1969 by Akio Hara-sensei (7 dan), and brothers Takeshi and Makoto Yamaguchi, they began practice in the old social hall of the East San Gabriel Valley Japanese Community Center.
Thur 7:00 PM & Sat 2:00 PM
*No class on first Thursday of the month 
Cost: 
$80 adults/ per month
$40 children/ pre month 
Contact:
This email address is being protected from spambots. You need JavaScript enabled to view it. to contact West Covina Shinkendo