Friday 7:00PM
Sugimoto Family Social Hall
Dances alternate every 8 weeks.
Two classes available each week.
7:00-8:00pm
8:15-9:15pm
$10 for a single class at the door
No partner necessary
Starting July 21st, Hustle and Night Club Two Step

Contact:
This email address is being protected from spambots. You need JavaScript enabled to view it. to email the Ballroom Dance Instructor, Sherry Novak
Edgewood Gardeners/ESGV Gardeners Association

Edgewood Gardeners is a group of gardeners who speak Japanese.

2nd Thursday of the month
7:30PM
Classroom 2

Contact This email address is being protected from spambots. You need JavaScript enabled to view it.
ESGVJCC Yoga classes focus on improving your flexibility, strength, and balance while enhancing your posture, coordination your mental focus.

Why do Yoga?
Weight Loss

Build Strength

Improves lung function

Joint mobility

Gain and increase energy

Strengthens bones

Increases metabolism

Enhances balance

Improves blood flow

Creates cleansing and healing moving you to a higher state of well-being

Reduces anxiety and depression

Stress management

Helps heal injuries and chronic pain
Wednesdays
7:30PM
Sugimoto Family Social Hall

Cost:
Member: $30 per month and $25/month for 2nd family member
OR
$10/session

To register, please contact the ESGVJCC office (626) 960-2566.
Engage your Body, Mind, and Spirit with traditional Hawaiian hula dance. No matter your age, gender, body type, or ethnicity, learning the dance the Hula has something that every "body" can enjoy!
Wednesdays 7:30PM
Classroom 3 & 4
Contact:
This email address is being protected from spambots. You need JavaScript enabled to view it. (626) 960-2566
The Sabers/Saberettes Youth Basketball Organization is for ages 5-18. Teams are divided by age and gender. Practices are scheduled throughout the week in the gym. The Sabers/Saberettes Youth Basketball Organization was established in 1970 at the East San Gabriel Valley Japanese Community Center. Forty years later, with basketball becoming a passion for many Japanese-American and Asian-American youth, the Sabers Organization has over 20 teams and 200 boys and girls of all ages learning basketball skills and developing lifelong skills such as teamwork, dedication, and commitment.

Monday-Sunday
Gym
CLICK HERE FOR SABERS MONTHLY SCHEDULE

Website:
www.sabers-saberettes.org
Contact:
This email address is being protected from spambots. You need JavaScript enabled to view it.to email Sabers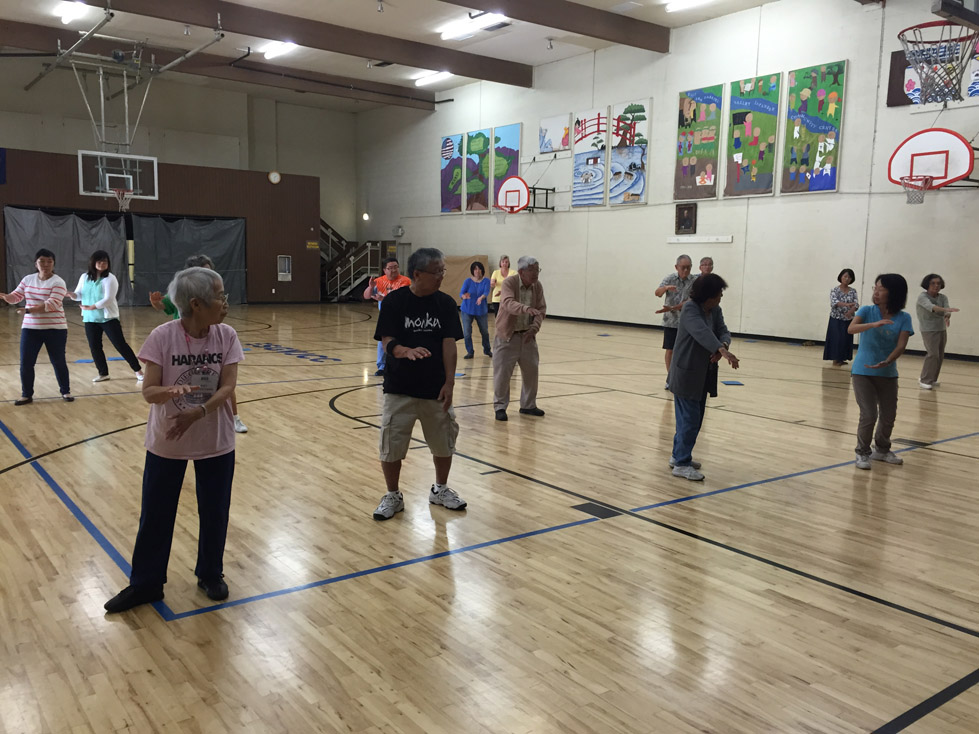 Tai Chi is a series of flowing movements that are performed slowly to improve and revitalize the mind and body. Some benefits of doing Tai Chi are an increase in flexibility, balance, relaxation and a sense of well-being. Anyone can do Tai Chi for better health, no matter their age. It is especially good for seniors who want to strengthen their knees and legs to improve their balance. This class will teach you how to walk better, improve your posture, and give you better blood circulation and concentration.
Mondays, beginning January 22, 2018
4:00PM
Sugimoto Family Social Hall
Thursdays, beginning March 1, 2018
7:00PM
Classroom 3 & 4
Cost:
ESGVJCC Members- $10/class
Non-Members- $15/class
For more information or to sign up, please contact This email address is being protected from spambots. You need JavaScript enabled to view it. or call the ESGVJCC Office at (626) 960-2566.