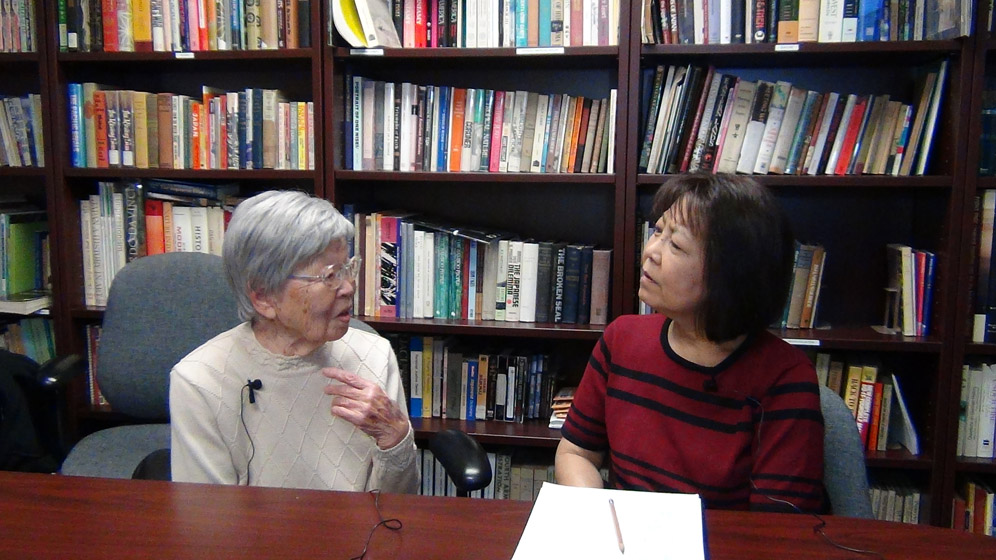 The Keepers of the Flame Oral History Project is a program dedicated to recording and preserving the experiences of Japanese Americans living in the San Gabriel Valley before or after World War II. Through Keepers of the Flame, it is our goal to gather the personal stories of our elders so that the younger generation may know the Japanese American experience.
To date, there is no comprehensive documented history about the pioneering role that Japanese American played in developing the San Gabriel Valley. Through the personal stories gathered, the current plans for the collected works will be to distribute them in the following formats: digital archives accessible to the community, publications, oral performance and readings, and documentaries.
Keepers of the Flame is currently looking to interview Japanese Americans that lived in the San Gabriel Valley before or after WWII. In addition, volunteers are needed to help with interviewing, transcribing, research, and collection of family histories. This is an intergenerational project so volunteers of all ages are welcome to join.
For access to our collection of interviews, please click here.

For more information, please contact This email address is being protected from spambots. You need JavaScript enabled to view it.This email address is being protected from spambots. You need JavaScript enabled to view it.?subject=I%20want%20to%20join%20Leisure%20Club!">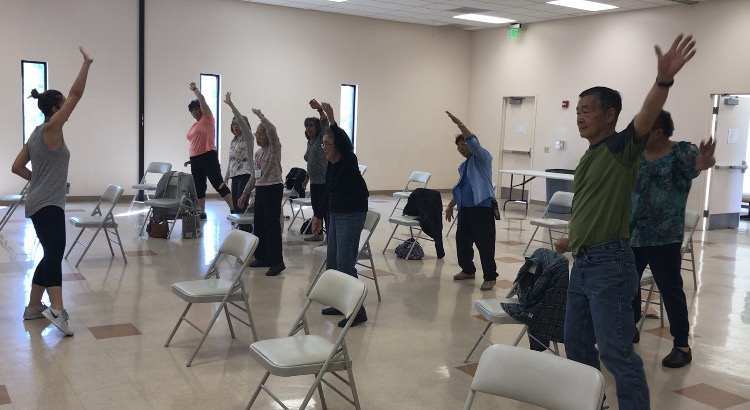 The East San Gabriel Valley Japanese Community Center is partnering with Mt. San Antonio College to offer a FREE classes!
The first class is a Healthy Aging - Balance and Mobility course!
This sixteen-week course addresses, particularly for older adults, the risks and fears associated with falling. It includes setting realistic goals, minimizing environmental risks and balance exercises.
Class is every Wednesday from 1:00pm to 2:00pm in the Sugimoto Family Social Hall.
Please register with the instructor during class.
For more information, please call Mt. SAC Education for Older Adults Program at (909) 274-4192.
The second class is a Water color Art Class!
In this class, you will:
Learn how to paint in watercolors and acrylics

Create artwork in mixed media with watercolors

Create watercolor paper art and found paper collages

Create three dimensional collage art pieces
Class is every Friday morning from 10:00AM - 1:00PM beginning March 2nd.
Savvy Express Caregiver Workshop presented by Alzheimer's Greater Los Angeles
Fridays, January 12th, 19th, and 26th
10am-12noon
Free classes that help you:
- understand Alzheimer's & dementia
- learn what to do when daily tasks become challenging
- identify techniques to reduce caregiver stress

To register, please call the ESGVJCC Office at (626) 960-2566.

Please click here for the flyer.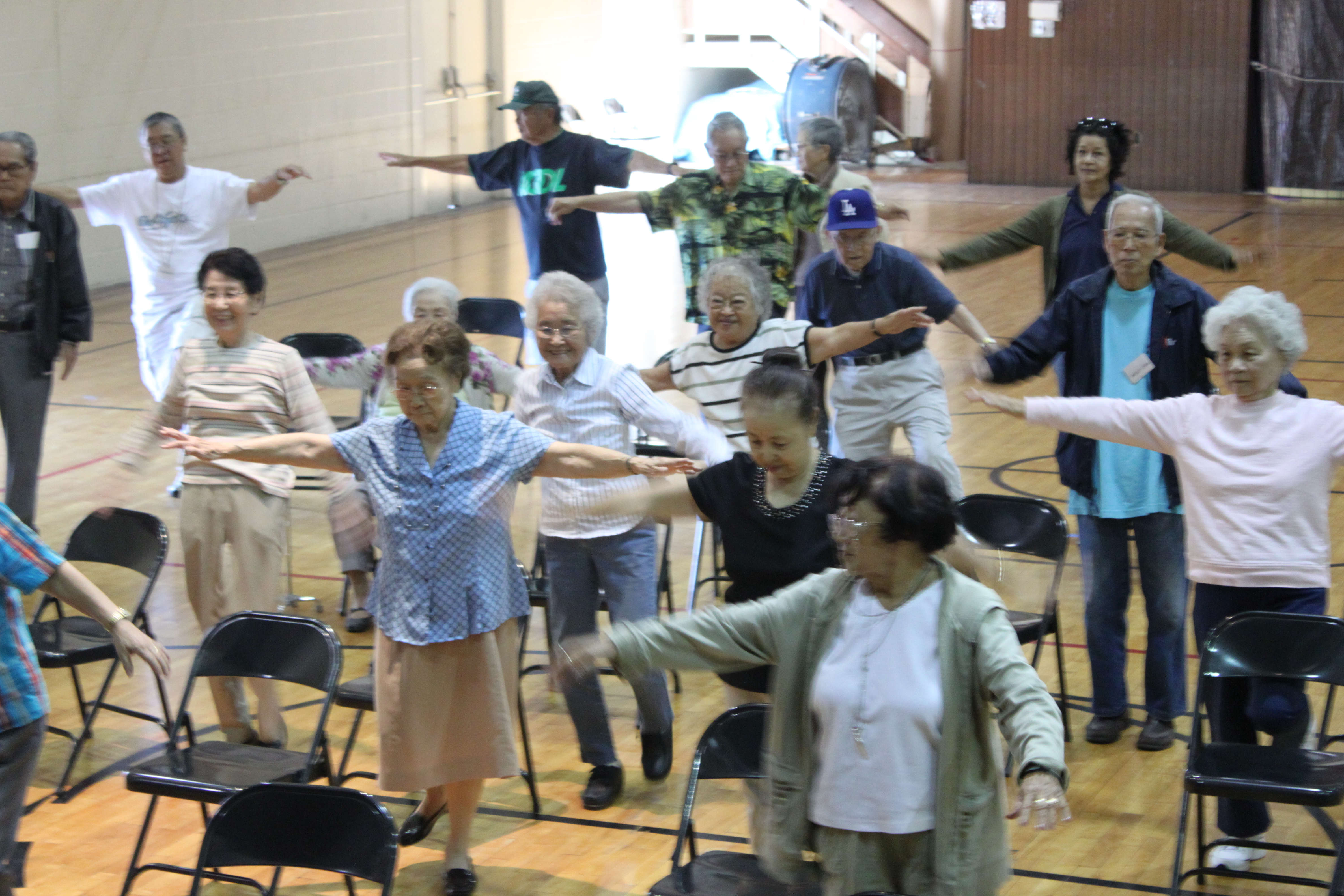 Launched in 2010, the Senior Wellness Program is run in conjunction with the weekly Leisure Club activities. The Wellness Program consists of weekly games and activities to challenge seniors to stay physically and mentally active. The seniors also participate in stretching and memory games to promote healthy aging.

In 2017, the Senior Wellness Program was expanded to a second day on Tuesday mornings

Activities include:

Stretching, Fitness Corner, Memory Games, Basketball toss, golf, card games, and more.
For additional information about the Senior Wellness Program, contact the ESGVJCC Office at (626) 960-2566.
---
ESGV DISKovery Center
The ESGVJCC partnered with Little Tokyo Service Center to create the new Computer Lab (DISKovery Center West Covina). Computer courses are offered Mondays and Thursdays from 10:00 am- 12:00 pm. Courses include Introduction to Computers, Internet Basics, Microsoft Office, and much more.
Click here for the Spring 2018 Class Schedule

To sign up for a computer class/ workshop or find out more information contact This email address is being protected from spambots. You need JavaScript enabled to view it. or call (626) 960-2566.

Keiro sponsored Vitality Forums and Lifelong Learning Courses @ the ESGVJCC
| | | | |
| --- | --- | --- | --- |
| Forum/Course Title | Date | Time | Location |
| | | | Sugimoto Family Social Hall |
| Alternative Transportation | | | |
| | Thursdays, February 1 - March 8 | | |
| | | | Sugimoto Family Social Hall |
| | | | Sugimoto Family Social Hall |
| Personal Emergency Response System | | | Sugimoto Family Social Hall |
For a complete list of all the programs and workshops offered by Keiro at the ESGVJCC, please click here.
Community Events Calendar at Keiro
Click here to find out information about workshops and seminars offered through Keiro Senior HealthCare for seniors.
---
Other Senior Programs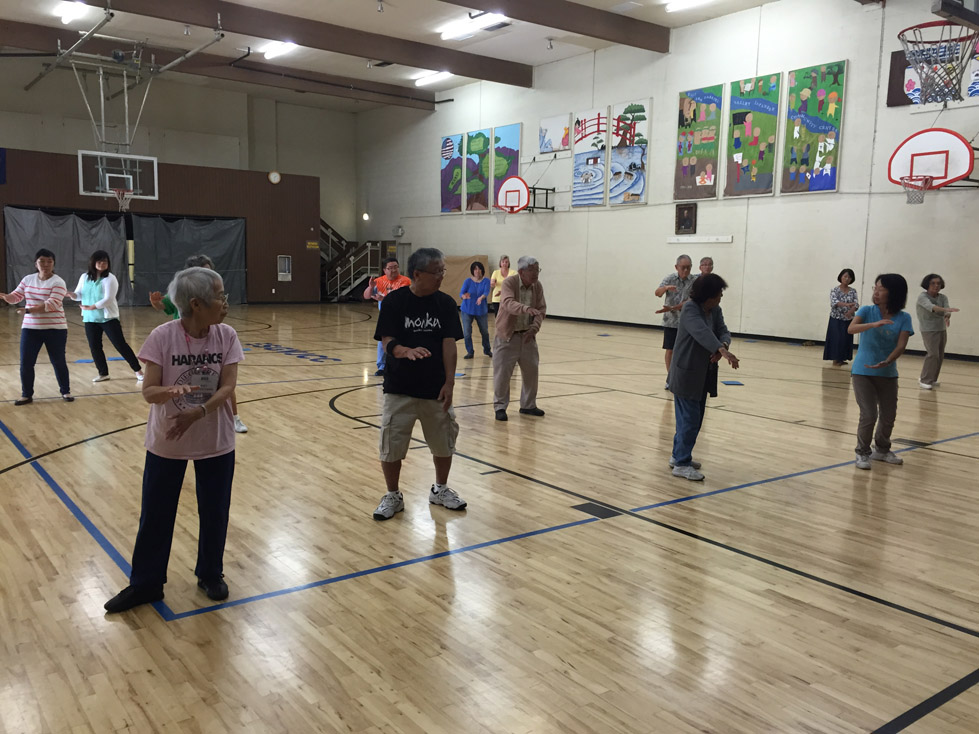 Tai Chi is a series of flowing movements that are performed slowly to improve and revitalize the mind and body. Some benefits of doing Tai Chi are an increase in flexibility, balance, relaxation and a sense of well-being. Anyone can do Tai Chi for better health, no matter their age. It is especially good for seniors who want to strengthen their knees and legs to improve their balance. This class will teach you how to walk better, improve your posture, and give you better blood circulation and concentration.
Mondays, beginning January 22, 2018
4:00PM
Sugimoto Family Social Hall

Thursdays, beginning March 1, 2018
7:00PM
Classroom 3 & 4

Cost:
ESGVJCC Members- $10/class
Non-Members- $15/class

For more information or to sign up, please contact This email address is being protected from spambots. You need JavaScript enabled to view it. or call the ESGVJCC Office at (626) 960-2566.