Ayame Kai is a forum for those whose first language is Japanese and would like to get more involved. The club sponsors cooking classes throughout the year and discusses ways to best serve the ESGVJCC.
Fouth Monday of the month
7:00 PM
Conference Room

Volunteer Opportunities
All day at Cherry Blossom Festival, Akimatsuri, and Health Fair

Contact:
Aya Kamimura at (626) 919-4122 or at This email address is being protected from spambots. You need JavaScript enabled to view it.

Come join our Leisure Club every Wednesday from 9am-1pm. Highlights include our Senior Wellness Program, bingo,
and homemade lunch for $3! Special outings include bi-monthly trips to the casinos!
To become a Leisure Club member, it's only $10 per year!
For more information, please contact This email address is being protected from spambots. You need JavaScript enabled to view it.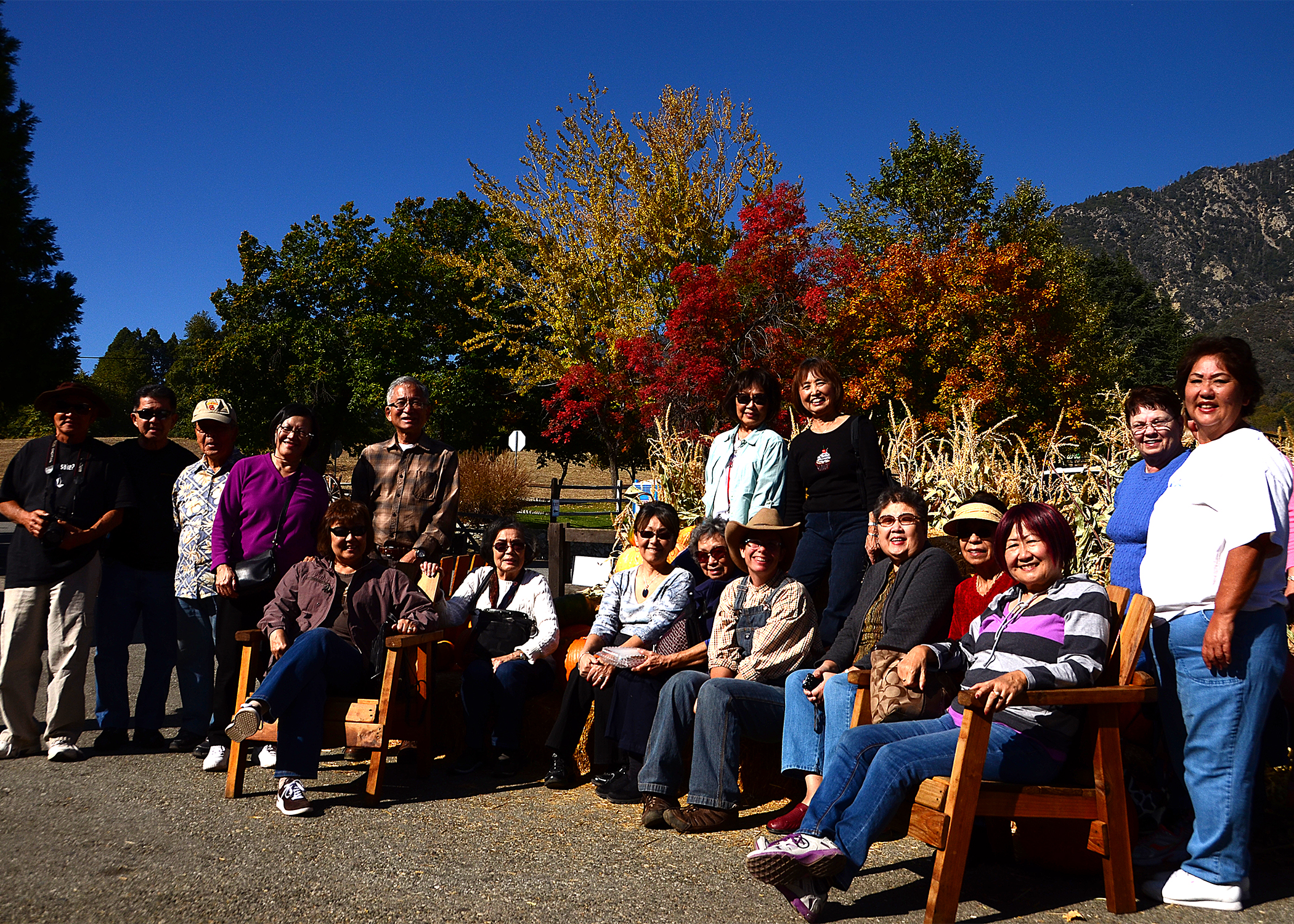 An active senior's organization to socialize over get togethers and various outings such as food tasting, apple picking, Hollywood bowl concert.
Classes Open To: Seniors; Anytime
Cost: $10 yr.
Contact: This email address is being protected from spambots. You need JavaScript enabled to view it.

Upcoming EVENTS:
Waterfall @ Pasadena Playhouse
The World Premiere Musical WATERFALL is set in Bangkok and Tokyo between the turbulent years of 1933 and 1939, as a monarchy falls in Thailand and Japan is on the brink of war. A young Thai student named Noppon (Thai superstar Bie Sukrit) falls in love with Katherine (Emily Padgett, 2014 Broadway Revival ofSide Show), the American wife of a Thai diplomat, and the story of their forbidden love parallels history as the new democracy of Siam moves into the vortex of Japan prior to WWII. With a gloriously romantic score from Tony Award-winner Richard Maltby Jr. (Miss Saigon) and Academy Award-winner David Shire, WATERFALL is a modern love story of timeless scale.
Sunday, June 21st | 2:00pm
SPECIAL EVENT tickets - $45/person (original $101/person) Limited quanitity available.
To RSVP, please contact: This email address is being protected from spambots. You need JavaScript enabled to view it.
Click here for more about Waterfall.



Multigenerational Planning for Boomers
Saturday, August 15, 2015 from 9AM to 11AM
Sugimoto Family Social Hall
A FREE Seminar hosted by Kondo Wealth Advisors to learn how wealthy Americans are able to grow their assets from each generation to the next.
Learn:
- How working together can enhance the goals of both generations
- The hidden traps when passing retirement assets between generations
- How to protect trans-generational assets from creditors, divorce, and the IRS
- Which investments are the best and worst for passing on to the next generation

To RSVP, please contact (626) 449-7783 or email This email address is being protected from spambots. You need JavaScript enabled to view it..


The San Gabriel Valley Nikkei Singles was formed to create a network of active single people who want to attend events and other social functions.
Nikkei Singles meets monthly.
Contact:
This email address is being protected from spambots. You need JavaScript enabled to view it.
The West Covina Buddhist Temple is a temple of the Jodo Shinshu Tradition. The West Covina Buddhist Temple follows the teachings of the Buddha who lived 2,500 years ago.

Every Sunday
10:00AM
Sugimoto Family Social hall

Cost:
$125/year

Contact:
Rev. Nobuko Miyoshi at (626) 689-104
Website:
livingdharma.org
Facebook